Related Topics:

gas rewards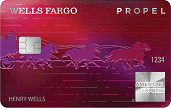 If you value rewards and prefer no-fee credit card, the Wells Fargo Propel American Express is the perfect card for you. It is one of the best rewards credit cards with no annual fee and no foreign transaction fees. It offers a generous $300 bonus and a superior 3% rewards on purchases in many spending categories such as travel, dining, gas, rideshares and transition. Its generous rewards and valuable travel perks make it a very useful credit card for consumers who like to enjoy the benefits without having to worry about fees.
---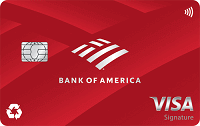 With no annual fee and an easy-to-understand rewards structure, the Bank of America Cash Rewards Credit Card is a great choice if you want to get more cash back on the things you buy every day. If you're already a Bank of America customer, you won't want to miss out on the additional bonuses the card offers.
---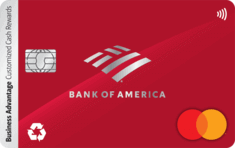 Bank of America Business Cash Rewards Credit Card is a small business credit card with great cash rewards. It is a no-annual-fee credit card with $200 bonus and up to 3% cash rewards on select purchases. Big spenders can qualify for the Business Advantage Relationship Rewards to earn up to 5.25% cash back.
---