Related Topics:

gas rewards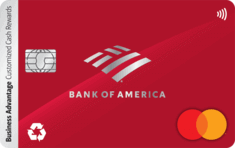 Bank of America Business Cash Rewards Credit Card is a small business credit card with great cash rewards. It is a no-annual-fee credit card with $300 bonus and up to 3% cash rewards on select purchases. Big spenders can qualify for the Preferred Rewards for Business to earn up to 5.25% cash back.
---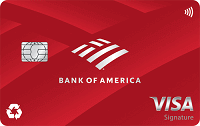 With no annual fee and an easy-to-understand rewards structure, the Bank of America Cash Rewards Credit Card is a great choice if you want to get more cash back on the things you buy every day. If you're already a Bank of America customer, you won't want to miss out on the additional bonuses the card offers.
---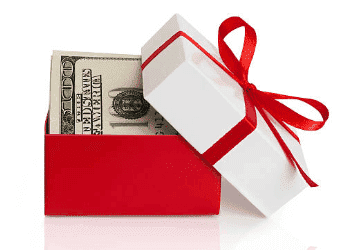 Cash back credit cards let you earn cash rewards on everyday purchases at supermarkets, gas stations, restaurants, and department stores. Many cash back credit cards also offer a generous sign-up bonus. Below you'll find the best cash back credit cards for consumers and small businesses.
---