Several credit cards offer rewards on dining, thanks to bonus points on restaurant spending. We looked through the card issuers' offerings to see which cards are the most generous with their bonuses for dining purchases. We have found a few cards that offer a lot while charging no annual fee and offering plenty extra on the side.
Bank of America® Customized Cash Rewards credit card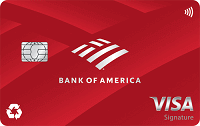 Bank of America Customized Cash Rewards Credit Card offers 3% cash back in the category of your choice, which includes dining, and 2% cash back at grocery stores and wholesale clubs on the first $2,500 in combined choice category and grocery store/wholesale club purchases each quarter. For everything else, you can earn unlimited 1% cash back. In addition, this credit card offers new card members a bonus of $200 cash. You only need to spend $1,000 on purchases in the first 90 days to qualify for the bonus.
Costco Anywhere Visa® Card by Citi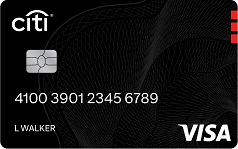 Costco Anywhere Visa Card by Citi offers 3% cash back on your spending at restaurants. In addition, you can earn 4% cash back on eligible gas purchases for the first $7,000 per year. You can also earn 3% cash back on travel purchases. For all other purchases from Costco and Costco.com, you can earn 2% cash back. For everything else, you can earn 1% cash back. This credit card has no annual fee with your paid Costco membership. You can also enjoy no foreign transaction fees on purchases made abroad.

The Right Dining Credit Card for You
Each of these cards offers extra rewards for restaurant purchases, but which is right for you? It depends on what benefits you are looking for. For Costco customers, you may keep it simple to earn 3% cash rewards with Costco Anywhere Visa® Card by Citi. No matter what you want to get back from your dining spending, there is a card for you.
Recommended Dining Credit Cards
Credit Card
Bonus and Rewards
Annual Fee
Bank of America® Customized Cash Rewards credit card
$200 online cash rewards bonus after you make at least $1,000 in purchases in the first 90 days of account opening.
3% cash back in the category of your choice - now with expanded categories, automatic 2% at grocery stores and wholesale clubs (up to $2,500 in combined choice category/grocery store/wholesale club quarterly purchases) and unlimited 1% on all other purchases.
Newly expanded categories based on Bank of America customer feedback! 3% cash back on Gas (to now include Electric Vehicle Charging (EVC) Stations) and Online Shopping (to now include Cable, Streaming, Internet and Phone Services).
If you're a Preferred Rewards member, you can earn 25%-75% more cash back on every purchase. That means you could earn 3.75%-5.25% cash back on purchases in your choice category.
$0
Costco Anywhere Visa® Card by Citi
4% cash back on eligible gas and EV charging purchases for the first $7,000 per year and then 1% thereafter
3% cash back on restaurants and eligible travel purchases
2% cash back on all other purchases from Costco and Costco.com
1% cash back on all other purchases
$0