Introduction to Postmates Unlimited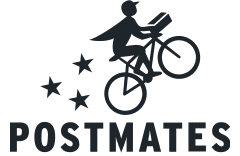 Postmates Unlimited is the subscription service offered by Postmates, which is an American logistics company that operates a network of couriers who deliver goods locally. Typical goods delivered by Postmates are food, drinks, or groceries. For $9.99 a month or $95.88 per year, paid members receive free delivery on orders from all merchants on the Postmates platform when the order size is over $15.
Postmates was founded in 2011 and is headquartered in San Francisco, California. Its service rely on mobile phone applications and their Global Positioning System capabilities to quickly connect customers with local couriers who can deliver anything from any store or restaurant in minutes. Postmates operates in over 500 metropolitan areas in the United States. Its service coverage includes all major U.S. cities, such as San Francisco, Los Angeles, New York City, Chicago, Miami, Washington DC, Phoenix, Seattle, Atlanta, Las Vegas, Portland, Denver, Houston, Dallas, Philadelphia, Boston, etc.
Credit Card with Complimentary Postmates Unlimited
Between December 2018 and December 2019, Capital One Savor Cash Rewards Credit Card offered its card members a monthly statement credit for a Postmates Unlimited membership fees. This credit-card promotion has expired. However, it is still a good cash back credit card for ordering food delivery services from Postmates or similar businesses.