Best Money Market Account Offer: FDIC-Insured High Yield Savings from CIT Bank
Most U.S. banks offer next to nothing on interest earnings for bank accounts these days. For example, savings interest rates posted by large national banks like Chase, Bank of America, and Wells Fargo, are far less than 0.1%. Sometimes interest rates are merely at 0.01%, which makes a deposit of $10,000 in savings to earn only 1 dollar in annual interest.
How to grow your savings in the era of low interest rates? If you are unhappy with slow growth in your bank accounts, you should consider alternative banks with high-interest offerings, such as CIT Bank. Your money can grow at a much faster pace with CIT Bank's offer of FDIC-insured 0.45% Premier High Yield Savings Account, which is a money market account with one of the best interest rates in today's market. Earn higher interest and let your money work for you. CIT Bank can be your banking choice to attain better return on savings and to avoid losing your hard-earned money to inflation.
Open a Premier High Yield Savings account and get a 0.45% APY (on balances up to $250k).
$100 Minimum Opening Deposit
No Fees to Open or Maintain
Daily Compounding Interest
24/7 Secure Online Banking
US-based Customer Service
FDIC Insured
How to Earn 0.45% Annual Interest
To get started, you just need to open the account online with an initial deposit of as little as $100. Your account earns an annualized interest of 8% on any balance between $0 and $250,000. Your interest will be compounded on a daily basis, which allows you to receive interest earnings for every single day when you make a withdrawal. As to the fees, there is no administrative fee for account opening or regular account maintenance.
In the current market, the 0.45% interest on savings from CIT Bank is the best option available to money-conscious consumers. CIT Bank is a trustworthy bank with many brick and mortar branches in Southern California. Although CIT may not have as much physical presence as some other large banks, it is accessible to remote customers via its online banking system. In addition, it provides telephone customer service during regular business hours.
CIT Bank – a Banking Brand that You can Trust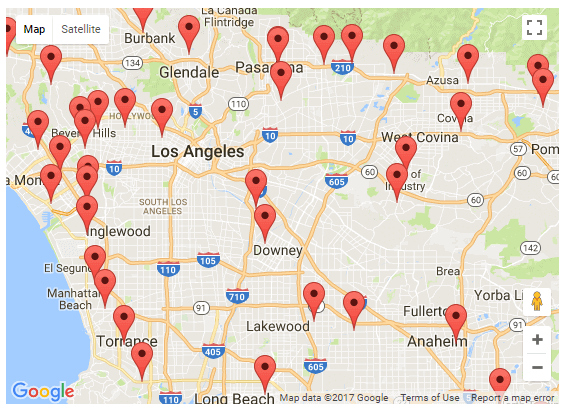 CIT Bank is a U.S.-based bank with over 100 years of history. As of today, it has approximately $50 billion in assets and more than $30 billion of deposits. It is a public company listed on the New York Stock Exchange and its stock ticker is CIT. Its consumer-banking business unit also operates OneWest Bank, one of Southern California's largest banks. OneWest bank has over 70 brick and mortar branch offices, primarily in the metropolitan Los Angeles and Orange county. CIT Bank is the bank that you can rely on. To learn more about CIT's background, you can visit CIT's website.
CIT Bank provides online banking for all customers. New customers in any part of the United States can open and then manage their CIT Bank savings accounts online. Deposits and withdrawals can be managed via inter-bank electronic transfers, checks, or wire transfers. CIT Bank provides FDIC (Federal Deposit Insurance Corporation) insurance on all bank accounts, which gives you insurance coverage to keep you free of any financial loss of up to 250,000 U.S. dollars.
Give yourself a head start on your personal finance by opening a high-yield savings account at CIT Bank. You can then leave your money in the account to quietly accrue earnings with the nation's leading interest rate. It will be a smart investment choice you make to steadily grow your wealth.