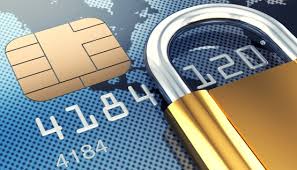 With most credit cards, cardholders have a credit limit to how much they can charge on the card, which then needs to be paid back at some point after the charges were made, usually in monthly payments. Applicants get these cards on the strength of their credit history, which determines how much credit they get and what interest rate they will pay. These are unsecured credit cards.

What is a Secured Credit Card?
Secured credit cards work differently. Instead of establishing a credit limit on the basis of the applicant's credit history, the amount that you can charge on these cards is set by how much money you deposit with the card issuer. With a secured credit card, I can deposit $500 with the card issuer and get a credit card that has a credit limit of $500. That deposit has secured my credit line, and I will be refunded that $500 deposit when I close the credit card. Until then, I can borrow against that $500 and pay in installments.
Who Should Get a Secured Credit Card?
Secured credit cards are a great option for anyone with no credit or bad credit who is working to rebuild their credit history. Since secured cards will report to the three major credit bureaus, Transunion, Equifax, and Experian, cardmembers who responsibly use secured cards and pay their debts on time can improve their credit history and credit scores with those secured credit cards.
Secured credit cards are great for young people, college students, new immigrants to the United States, and people with bad credit histories resulting from a divorce, bankruptcy, identity theft, foreclosure, or other kind of calamitous credit event. With secured credit cards, people can rebuild their credit and see their FICO scores improve by 100 points or more, as stay current with their secured credit card.
What are the Benefits of a Secured Credit Card?
One of the biggest benefits of a secured credit card is that it can help you to establish your credit history or help you in rebuilding bad credit. Filing bankruptcy, for example, can cause serious damage to your credit and lenders may not be willing to give you an unsecured card right away. Using a secured card and paying it off each month can give your credit score a boost over time. Your lender could also choose to convert you to an unsecured card once your score improves.
Secured credit cards are also a great way to control spending since they typically have very low credit limits. You can get a secured card just for emergencies and you don't have to worry about overspending or racking up a lot of debt.
How to Compare Secured Credit Cards?
There are a lot of expensive secured credit cards that charge high application fees, member fees, and other fees. These are best avoided. Low-cost secured cards are available on the market to savvy shoppers. They can be issued through banks, local credit unions or through certain retail organizations.
When comparing secured credit cards, you need to consider where and how the card can be used, the interest and fees and how much of a deposit is required, whether the usage of the card is reported monthly to the credit reporting agencies – Experian, TransUnion or Equifax.
Read More What You Need to Know About A Secured Credit Card
Conclusions
When looking for a secured credit card to rebuild your credit history, it's important to shop around and look carefully at the fine print. With huge fees for everything from applying for a card to keeping the card after a certain period of time, many secured cards can cost a lot of money. Fortunately there are better secured card options on the market to help you rebuild your credit history.