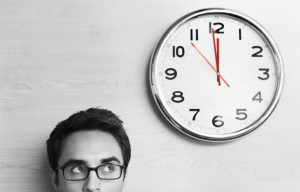 InterContinental Hotels Group (IHG), like most major hotel groups with rewards programs, has rules about how points may be accrued and spent, and when. Though you may be waiting for the right time to purchase with your points—or for the best possible purchase—those points can be lost if your account is deemed inactive.
IHG program benefits are intended to reward travelers who stay at IHG hotels and resorts often, and are thus likely to use their membership points on hotel-related activities regularly. Therefore, in order to keep your account active and retain your points, you must use what points you have accrued.
What is the point expiration policy?
Beginning in May of 2016, in order to maintain an active account and keep all of your points, you must earn or redeem points at least once from participating IHG hotels and other approved associations within a 12-month period. If you do not do this, your points will expire.
These rules, however, will not apply to elite members of the program; if you are an elite member and do not keep your account active, you will then be downgraded in member status. After that, you have another year to keep your downgraded account active before it expires.
Though these requirements are more strict than some other hotel chains—many of which offer 24 months to maintain an account—it is relatively easy to sustain your active account and keep your accrued points. All you need to do is redeem, earn, or transfer your points in qualifying transactions once per year.
Examples of qualifying earn activities include: a qualifying stay at any IHG hotel or resort, purchases on your IHG credit card, earning points via a promotional offer, or earning points with any IHG Rewards Club partner. Examples of qualifying redemption activities include booking a Reward Night stay, donating points to charity, redeeming points for travel via Flights Anywhere or Cars Anywhere products, or making a purchase from the IHG online redemption catalog. There are many ways to do this, but the best and easiest way to do so is by holding an IHG member credit card.
Hold on to your points with IHG credit card
The IHG Rewards Club Select Credit Card from Mastercard is the simplest way to keep your account active, earn points, and reap other rewards. For every one dollar spent at IHG hotels and resorts, you can earn five points, and then two more for every dollar spent at other locations, and on daily purchases—groceries, gas, clothing, and more. You also achieve platinum elite status simply by being a cardmember. If you spend $1,000 or more within the first three months of opening the account, you gain 60,000 extra points and a free night at any of the over 4,900 IHG hotels. There is no introductory annual fee.
Among other benefits, you have no defined spending limit, you have access to tickets for special events, shopping specials, dining at the best restaurants, no fraud liability, travel insurance, and much, much more. Any bonus points you acquire while using your card can be redeemed at participating hotels. Plus, each time you use your card, you keep your IHG account active and avoid losing your points at the end of the 12 month period.
To read more detailed information on how to avoid your IHG membership points expiration, go to IHG hotel website.
Credit Cards
Purchase APR
Transfer Info
Annual Fee
Credit Level
IHG One Rewards Premier Credit Card

21.49% - 28.49% Variable

21.49% - 28.49% Variable

$99

Good To Excellent Credit

Learn MoreView Card Details

Earn 140,000 Bonus Points
Enjoy an Anniversary Free Night at IHG Hotels & Resorts. Plus, enjoy a reward night when you redeem points for a consecutive four-night IHG® hotel stay.
Earn up to 26 points total per $1 spent when you stay at IHG Hotels & Resorts
Earn 5 points per $1 spent on purchases on travel, at gas stations, and restaurants. Earn 3 points per $1 spent on all other purchases
Automatic Platinum Elite status as long as you remain a Premier card member
Global Entry, TSA PreCheck® or NEXUS Statement Credit of up to $100 every 4 years as reimbursement for the application fee charged to your card
IHG One Rewards Bonus points are redeemable at Hotels & Resorts such as InterContinental®, Crowne Plaza®, Kimpton®, EVEN® Hotels, Indigo® Hotels & Holiday Inn®
Member FDIC
Earn 140,000 Bonus Points
Enjoy an Anniversary Free Night at IHG Hotels & Resorts. Plus, enjoy a reward night when you redeem points for a consecutive four-night IHG® hotel stay.
Earn up to 26 points total per $1 spent when you stay at IHG Hotels & Resorts
Earn 5 points per $1 spent on purchases on travel, at gas stations, and restaurants. Earn 3 points per $1 spent on all other purchases
Automatic Platinum Elite status as long as you remain a Premier card member
Global Entry, TSA PreCheck® or NEXUS Statement Credit of up to $100 every 4 years as reimbursement for the application fee charged to your card
IHG One Rewards Bonus points are redeemable at Hotels & Resorts such as InterContinental®, Crowne Plaza®, Kimpton®, EVEN® Hotels, Indigo® Hotels & Holiday Inn®
Member FDIC