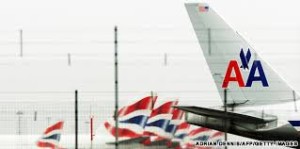 Marriott Rewards is the award-winning frequent traveler program that rewards you with points toward free vacations, or your choice of frequent flyer miles in your preferred airline programs, along with exclusive membership privileges. When join the Rewards Program, your earnings automatically default to points; to earn miles, select your favorite airline and provide your frequent flyer program number. You can enroll online for free.
How do I earn Marriott Rewards points?
The number of Rewards points you earn varies by Marriott hotel brands. As a basic member, you can earn 10 points for every dollar spent on all qualifying charges at Marriott hotels, JW Marriott, Renaissance, Marriott Vacation Club, and Autograph Collection; earn 10 points for your room rate only at Ritz-Carlton, Edition, Moxy, Springfield Suites, Protea Hotels, AC Hotels, Fairfield Inn & Suites, Gaylord Hotels, and Courtyard Marriott; earn 5 points on your room rate only at Residence Inn and TownePlace Suites properties. The qualifying charges may include room rates, room service food and beverage, in-room movies, phone calls and in-room minibar purchases, spa treatments, and dining at Marriott hotels.
When you reach Silver Elite status, you will receive a 20% bonus on points for stays. When you reach Gold Elite status, you will receive a 25% bonus on points for stays. When you reach Platinum Elite status, you receive a 50% bonus on points.
Read More: Earn Marriott rewards points – what you should know
How do I earn Airline Miles?
If you choose to earn miles when joining the Marriott Rewards membership, each dollar spent will earn you 1-2 airline miles. Different Marriott hotel brands may earn more or less miles.
For most of the participating airlines, you earn 2 airline miles per USD spent on all qualifying charges at: JW Marriott,  Autograph Collection® Hotels, Renaissance® Hotels, Marriott Hotels & Resorts, Marriott Vacation Club. You earn 2 airline miles per USD spent on room rate only at: The Ritz-Carlton, EDITION, Gaylord Hotels.  You earn 1 airline mile per USD spent on room rate at: Courtyard by Marriott, AC Hotels by Marriott, Fairfield Inn & Suites by Marriott, SpringHill Suites by Marriott, Residence Inn by Marriott, TownePlace Suites by Marriott, Marriott Executive Apartments, Moxy Hotels, Protea Hotels® (limited participation).
Read More: Earn airline miles with Marriott rewards
Can I convert Marriott Rewards points into Airline Miles?
Yes. Your Marriott Rewards points can be converted into frequent flyer miles. The more Rewards points you convert, the higher the conversion rate, and thus the more miles you receive. Depending on the different airlines, you get 1,500 – 2,000 miles for 10,000 points, 3,500 – 5,000 miles for 20,000 points, and 7,000 – 10,000 miles for 50,000 points, and so on. You'll receive a 20% discount when you convert your points to United Airline's MileagePlus award miles.

Can I convert Airline Miles into Marriott Rewards points?
No. Airline miles generally cannot be converted back into Marriott Rewards points, with one exception: Marriott Platinum members have automatic Silver Premier status with United Airlines, and because United and Marriott are partners, all MileagePlus Premier members can convert their miles into Marriott Rewards points at a 1:1 ratio. Airline miles also cannot be converted into another participating frequent flyer program's miles. Converting airline miles into Marriott points cannot be done within the Marriott site; just as with most loyalty programs, the request to convert is typically with the airline site.
Rewards Points vs. Airline Miles: Which is better?
Everyone has different lifestyles and travel tendencies, but choosing to earn miles might not be maximizing the value of your dollar.
Earning points and converting points is equivalent in value when your point total is low. For example, if a person spends $1,000 for a week at Marriott, he/she would earn 2,000 miles. If the person had chosen to earn points, he/she would earn 10,000 points, which convert to 2,000 miles. However, here are three reasons why we believe Reward points are better in the long run:
Elites earn bonuses while earning points, but not while earning miles. While earning air miles, you earn about 2 miles per dollar, which is equivalent to 10 Rewards points. As a silver elite, you can receive a 20% bonus on Rewards points, earning you 12 points per dollar. This converts to about 2.4 miles per dollar. Gold members receive a 25% bonus and Platinum members receive a 50% bonus on all Rewards points. So, it makes sense to accumulate Rewards points and then redeem air miles later.
Conversion rate gets better when you redeem higher amounts of Reward points. For example, 8,000 points can be converted to 2,000 United MileagePlus points, but with 24,000 points you receive 10,000 United MileagePlus points; the ratio goes from 4:1 to 2.4:1, and you earn 4,000 more points.
Redeeming a travel package gives a much higher value for the points than redeeming for miles, if you have over 200,000 points saved up.
For people who do not frequently stay at the Marriott, or are about to fly somewhere and need a little more money to cover the ticket cost, then converting to miles might be of more immediate use and value. For those who frequently stay at Marriott, choosing to earn Marriott Rewards points will get you more value in the long run.
Have any further questions or comments? Contact Marriott customer service.