Overview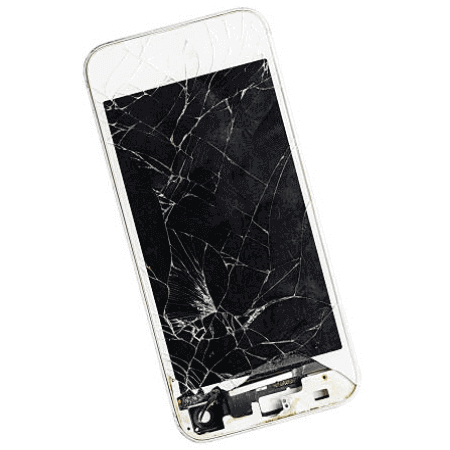 If you are a Wells Fargo consumer credit card customer, you can enjoy complimentary Cellular Telephone Protection provided by Wells Fargo, which reimburses you for damage to or theft of your cell phone. Just use your Wells Fargo consumer credit card to pay your monthly cell phone bill, and you will get up to $600 of protection, subject to $25 deductible, against covered damage or theft.
The following are some of the Wells Fargo consumer credit cards that provide the Cellular Telephone Protection:
When does this Benefit Apply?
Cell Phone Protection applies when you make your monthly cellular wireless phone bill payment with your eligible Wells Fargo consumer credit card. Coverage begins the first day of the calendar month following a payment of the cellular wireless phone bill, and remains in effect when you continue to charge your total monthly cell phone bill to your Wells Fargo Consumer Credit Card. If you fail to make a cellular wireless phone bill payment in a particular month, your coverage will be suspended. Your protection coverage will resume on the first day of the calendar month after the date of any future cellular wireless phone bill payment made with the eligible card.
This protection is only available when cell phone bills are paid from your Wells Fargo Consumer Credit Card. The coverage does not apply if the cell phone bill is paid from a Wells Fargo Business Credit Card, Wells Fargo Debit Card, Wells Fargo Commercial Card or from the card that is linked to a Line of Credit. Coverage does not apply to cell phones that are rented, borrowed, or received as part of a prepaid plan.
This protection may not be equivalent to or better than other applicable coverage. This is supplemental coverage not otherwise covered by another insurance policy, such as cell phone insurance programs, or your homeowner's, renter's, automobile, or employer's insurance policies, and may be applied after all other insurance. For example, if your cell phone is stolen during a break-in to your house or your car, you may already have a homeowner or automobile insurance to cover the loss. In such situations, your complimentary Cellular Telephone Protection will reimburse you for the cell-phone theft not otherwise covered by your another insurance policy.
What are Covered?
Cellular Telephone Protection can reimburse an eligible Wells Fargo Consumer Credit Card cardholder for damage to, theft of, or involuntary and accidental parting of your cell phone. It is limited to the repair or replacement of your original cell phone, less a $25 deductible with a maximum benefit limit of $600 per claim and $1,200 per 12 month period. This benefit does not cover cell phones that are lost.
If you have personal insurance that covers theft, damage or involuntary and accidental parting for your cell phone, this benefit reimburses you for the deductible portion of your current cell phone insurance. Once all other insurance has been exhausted, Cellular Telephone Protection will provide coverage up to $600 per claim less the $25.00 deductible, with a maximum of two claims and $1,200.00 per 12 month period.
If it is determined that your cell phone requires replacement, you will receive the replacement value. If your cell phone is repairable, you will
receive an amount as determined by the diagnostic to repair the cell phone subject to the benefit maximum and deductible. The replacement value is the lesser of your cellular wireless service provider's suggested retail value of a similar model replacement cell phone or the actual cost to replace the cell phone.
What are not covered?
This benefit will not provide reimbursement for the following:
Electronic issues, such as inability to charge, mechanical or battery failure, where there is no evidence of physical damage, are not covered.
Issues related to the software of the device are not covered.
Cell phone accessories other than standard battery and/or standard antenna provided by the manufacturer
Cell phones purchased for resale, professional, or commercial use
Cell phones that are lost or mysteriously disappear, meaning that the phone vanished in an unexplained manner without evidence of a wrongful act by a person or persons
Cell phones under the care and control of a common carrier, including, but not limited to, the U.S. Postal Service, airplanes, or delivery service
Cell phones stolen from baggage unless hand-carried and under your personal supervision, or under supervision of your traveling companion
Cell phones which have been rented, borrowed or are part of prepaid or "pay as you go" type plans
Cosmetic damage to the cell phone or damage that does not impact the cell phone's capabilities and functionalities
Damage or theft resulting from abuse, intentional acts, fraud, hostilities of any kind, confiscation by the authorities, risks of contraband, illegal activities, normal wear and tear, flood, earthquake, radioactive contamination, or damage from inherent product defects
Damage or theft resulting from misdelivery or voluntary parting with the cell phone
Taxes, delivery and transportation charges, and any fees associated with the cellular wireless service provider
How to File a Cellular Telephone Protection Claim
Within 60 days of the date of the damage or theft, notify the Benefit Administrator at 1-866-804-4770 (or outside the U.S. call collect at 1- 303-967-1096), or submit a claim at cardbenefitservices.com. The Benefit Administrator will ask you some preliminary questions and send you the appropriate claim form. If you do not notify the Benefit Administrator within 60 days after the damage or theft, your claim may be denied. Return the completed, signed claim form and the requested documentation below within 90 days of the date of the damage or theft to the address provided by the Benefit Administrator.
Please submit the following documents:
The completed signed claim form
A copy of your cellular wireless service provider billing statement demonstrating that the entire monthly payment for the cellular wireless phone bill was made the month prior to the date of damage or theft and has been paid with the eligible card.
If your cellular wireless service provider's billing statement doesn't show payment with the eligible card, a copy of your card monthly billing statement that corresponds with the above cellular wireless phone monthly billing statement
A copy of the device summary page from your cellular wireless phone bill or other sufficient proof of the claimed cell phone model linked to your cell phone account
If the claim is due to theft or criminal action, a copy of the police report is required.
Based on the details of the claim, the Benefits Administrator may request additional verification including, but not limited to, an itemized repair estimate from an authorized cell phone repair facility, the damaged cell phone, for evaluation of its damage, and an itemized store receipt for the replacement cell phone. If your cell phone is damaged, do not discard it until the claim has been fully reviewed.
Under normal circumstances, reimbursement will take place within ten business days of receipt and approval of your claim form and all necessary documents.
Wells Fargo Credit Cards that Offer Cellular Telephone Protection
If you have a Wells Fargo credit card, you may enjoy the benefit of complimentary cell phone protection. Here are a few Wells Fargo cards that you may apply online.
Credit Card
Bonus, Rewards, 0% Interest
Annual Fee
Wells Fargo Autograph℠ Card
20,000 bonus points when you spend $1,000 in purchases in the first 3 months - that's a $200 cash redemption value
Unlimited 3X points on the things that really add up - like restaurants, travel, gas stations, transit, popular streaming services, and phone plans. Plus, earn 1X points on other purchases
0% on purchases for 12 months from account opening (rates & fees)
$0
Wells Fargo Active Cash® Card
$200 cash rewards bonus after spending $500 in purchases in the first 3 months
Unlimited 2% cash rewards on purchases
0% on purchases and qualifying balance transfers for 15 months from account opening (rates & fees)
$0
Wells Fargo Reflect® Card
0% on purchases and qualifying balance transfers for 21 months from account opening (rates & fees)
$0