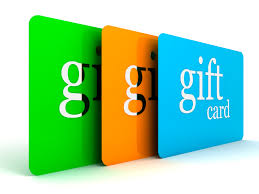 Marriott offers rewards points for each time you stay at one of its many hotels or resorts; you can enhance your stay by redeeming points to upgrade your room or purchase travel packages. To take advantage of these rewards, you must first sign up to be a Marriott Rewards Member. Currently, Marriott has a new promotion, rewarding all new Rewards program enrollees a free night  — after two paid stays at any of the chain's 3,000-plus hotels around the world.
In addition to  redeem rewards points for hotel stays, room upgrades and airline miles, here are ways in which you can redeem your Marriott Reward points for gift cards, travel packages and merchandise.
Redeem for gift cards
When redeeming your Marriott rewards points for gift cards, you can redeem 30,000 points for a $100 gift card, or 17,000 points for a $50 gift card, or $10,000 for a $25 gift card.  Obviously, this is not a good way to redeem your points as each point only worth 0.0025 – 0.003 cents. Click here to see the participating brands and how you can redeem.
Redeem for travel expense and transportation
Marriott Rewards Air + Car: Points can be used and deducted from the cost of rental cars and plane tickets. There are no blackout dates with Marriott Rewards Air + Car. Airline tickets can only be cancelled in limited circumstances, there is a cancellation fee of $35 for a car rental,  and redeemed tickets or rentals cannot be transferred to someone else.
Cruises: When you redeem Marriott Rewards points, there is no limit to how many points you redeem towards the cruise. You also earn 3 points for every dollar spent.
Travel Packages: Exchange your points for a week of hotel accommodations with airline miles included. Point conversion is available online.
Shopping and Dining Rewards
Shop Popūlr Rewards: Marriott's online mall; ships to U.S. and 200+ countries. Start shopping by logging in with your Rewards account.
International Retail: Use points for shopping vouchers in Japan and China.For example, you can redeem 10,000 Marriott rewards points for 20,000 Ctrip points, or redeem 20,000 for ¥5000 Japanese Common Voucher. Order online before use.
Instant Redemption: You can redeem your points for cash value at participating Marriott hotels for cocktails, meals, spa experiences – anything that can be charged to your hotel room. You can visit the link to calculate your reward. For example, if you redeem 2,500 points, a $5 value will be deducted from your bill.
Have any further questions or comments? Contact Marriott Rewards customer support.