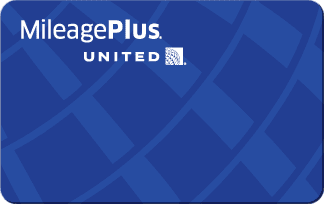 United Airlines has recently altered how you earn your miles in the United MileagePlus rewards program. Historically, earning miles through United has depended upon the flight's distance, along with membership status and other factors. Now, rather than earning according to the distance of your flight, each time you purchase an eligible flight from United or United express, you earn miles for your account according to the cost.
How do I earn United MileagePlus Miles?
MileagePlus members will accumulate miles according to the fare they pay for qualifying flights on United, United Express, and its partners issuing tickets. United partners include Star Alliance member airlines, and you can earn points and miles for flights on more than 35 airlines from Air Canada, to Air New Zealand, Swiss, and beyond. Some flights will continue to accumulate points according to distance, including specialty tickets for United flights, and non-related airlines issuing tickets.

Generally, for qualifying flights that earn miles according to the price of the fare, members will gain 5 miles per dollar, and Premier members will gain bonus miles. Premier Silver members accumulate the standard 5 miles and 2 more bonus miles, for a total of 7. Gold members gain a total of 8, Platinum members can gather 9, and Premier 1K members can gather 11.
Therefore, a $400 ticket could potentially earn approximately 2,000 miles with the basic membership. A Silver membership could earn 2,800 miles, Gold may gain 3,200, Platinum can accrue 3,600, and Premier 1K could gain 4,400. These all depend upon United's program qualifications and exclusions. Members can gather up to 75,000 miles per flight, with certain exclusions.
Can I earn MileagePlus Miles based on the flight distance?
For specialty tickets of flights operated by United or United Express, and flights ticketed and operated by a Star Alliance or MileagePlus partner airline, members will earn award miles based on the flight distance and the purchased fare class.
Specialty tickets are passes issued by groups not partnered with United, or with fare not paid to United. These purchases earn award miles according to the flight distance. Premier members are able to gather bonus miles for these tickets, in addition to the miles already offered. The number of points accumulated always depends upon status, travel dates, and base miles.

Members on United and United Express flights can also gather credit toward superior program status based on flight distance, fare, bonuses, and other qualifiers.
When you travel, make certain to use your member number when you book your flight, and that it appears on your boarding passes. You should see your mile credit on your account two days after you have traveled. In case there is a problem, you should save your receipts, e-mails, and boarding passes, and report issues to United.
Final Words
To earn all possible miles, thoroughly review the details of United's MileagePlus rewards policies and offers on the United website. Always provide your member number when traveling, and ask about the benefits of being a MileagePlus member when you make any travel plans. United has other ways of earning miles including hotels stays, car rentals, and travel by other means. You can also earn through credit card partners; shop, dine, attend shows and other types of entertainment, and more. Get answers for any resulting questions by contacting support.

Credit Cards
Purchase APR
Transfer Info
Annual Fee
Credit Level
United℠ Explorer Card

21.99% - 28.99% Variable

21.99% - 28.99% Variable

$0 Intro for First Year, then $95.

Excellent, Good Credit

Learn MoreView Card Details

Earn 60,000 bonus miles after you spend $3,000 on purchases in the first 3 months your account is open.
$0 introductory annual fee for the first year, then $95.
Earn 2 miles per $1 spent on dining, hotel stays, and United® purchases
Up to $100 Global Entry, TSA PreCheck® or NEXUS fee credit
25% back as a statement credit on purchases of food, beverages and Wi-Fi on board United-operated flights and on Club premium drinks when you pay with your Explorer Card
Free first checked bag - a savings of up to $140 per roundtrip. Terms Apply.
Enjoy priority boarding privileges and visit the United Club℠ with 2 one-time passes each year
Member FDIC
Earn 60,000 bonus miles after you spend $3,000 on purchases in the first 3 months your account is open.
$0 introductory annual fee for the first year, then $95.
Earn 2 miles per $1 spent on dining, hotel stays, and United® purchases
Up to $100 Global Entry, TSA PreCheck® or NEXUS fee credit
25% back as a statement credit on purchases of food, beverages and Wi-Fi on board United-operated flights and on Club premium drinks when you pay with your Explorer Card
Free first checked bag - a savings of up to $140 per roundtrip. Terms Apply.
Enjoy priority boarding privileges and visit the United Club℠ with 2 one-time passes each year
Member FDIC