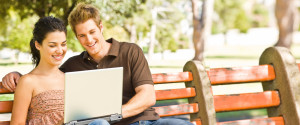 The competition between hotels and third party sites can be difficult, and much of the hotel industry has opposed the recent Expedia and Orbitz merger, concerned that it will mean higher commissions and costs.
Hotels are often unable to offer significantly lower rates due to the contracts with third party sites and governmental regulations that require chains to be clear about their published rates. As a result, the major chains are finding ways to make it worth your while, as well as theirs, to book directly through them.
For most of the hotel chains, even you are a hotel loyalty program member, if you don't book direct from their website or hotel booking line, you are not able to earn rewards points for hotel stays. That means booking direct is the only way for members to earn hotel points for hotel stays. Recently, these major hotel groups have begun offering further benefits to people who arrange their stay directly through the chain such as free internet access, specific room choices, free breakfast and more.
Hilton 
Hilton have digital check-in through their app to avoid long waits. Customers can choose their specific room, beyond the standard bed number and size; they can select the floor and the room on a floor plan.
Hilton also offer complimentary in-room and lobby standard internet access during stays at Waldorf Astoria™ Hotels & Resorts, Conrad® Hotels & Resorts, Curio – A Collection by Hilton, Hilton Hotels & Resorts, DoubleTree by Hilton™, Canopy™ by Hilton, Embassy Suites Hotels™ and Hilton Grand Vacations™. Diamond members can get complimentary in-room and lobby premium internet access.
If you find a lower available rate anywhere else, Hilton will match it – plus give you $50 credit back.
Marriott
Marriott promises to match the better rates you may find when looking to book elsewhere, and then offer 25% off when you book your stay directly through them. They allow cancellations, special room requests. Rewards members also get free wifi and mobile check-in.
Starwood
Starwood hotels provide free wifi and a matching guarantee, along with a 20% discount or extra 2,000 Starpoints for members.  If you do find a lower published rate prior to, or within 24 hours of, booking your room, simply submit a Best Rate Guarantee Claim to Starwood and they'll honor the lower rate.
IHG
If a lower room rate was found on other websites, IHG will provide the first night's room price free and match the lower average nightly room price found for that stay for the rest of the nights of that stay. If for any reason your reservation cannot be honored, IHG will provide you with a room and transportation to another convenient and comparable hotel. And, IHG will pay for the full cost of the first night's lodging price, plus tax.
Hyatt
Hyatt hotels emphasize the lack of hidden fees when booking through them. They provide a best-rate guarantee, along with a 20% discount for your entire stay. Hyatt also offers an e-concierge to help you plan your stay.
Overall, the optimum way to keep costs down, and reap the best possible rewards and benefits is to enter into the hotel rewards programs, and to book directly through the hotel chain. So that members are able to earn rewards points towards elite status, free night stays and room upgrades and benefit from the mobile check-in, free Wi-Fi, discounts and more.