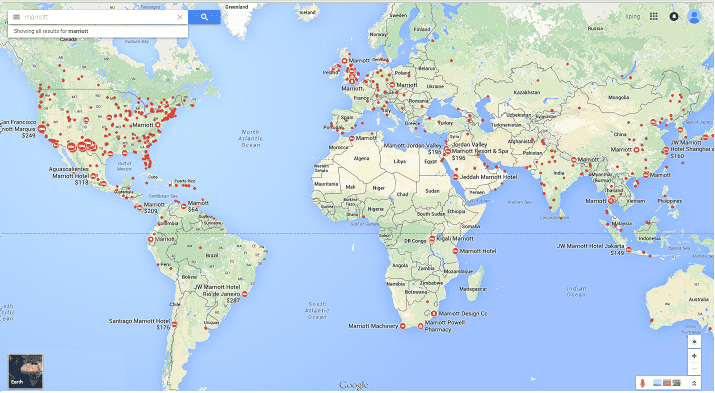 Marriott Hotels & Resorts
Marriott International, Inc. is an American diversified hospitality company that manages and franchises a comprehensive range of hotels, resorts, and related lodging facilities. Founded in 1927, Marriott has since then acquired over 4,000 properties in over 80 countries and territories around the world. These innovative and award-winning Marriott hotel brands answer to precise market needs, and distinguish Marriott Hotels & Resorts from other hotel companies.
Marriott Hotel Locations
As of 2015, there are 4,446 Marriott hotel locations around the world:
Search a specific Marriott location.
Have any further questions or comments? Contact Marriott customer service.