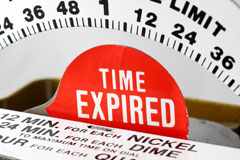 If you join a hotel chain's reward system, you want to get the most out of it. There are many ways to gather points, yet doing so sometimes requires time and patience. However, it is also possible to lose your accumulated points if you do not keep your account active over an allotted period of time.
Starwood Hotel's program, Starwood Preferred Guest (SPG), offers many benefits for its members who have points to spend. However, like most programs, allowing points to go unused can result in losing them completely. It is important to make yourself aware of the SPG program expiration policies in order to avoid losing what you have spent money and time gathering. You may, without notice, lose your Starpoints if your account is labeled inactive.
SPG Membership Expiration Policies
SPG Membership accounts must be maintained by regular activity within a one-year period. To keep your account active, you need to do one of several things, such as:
Earn Starpoints by qualifying methods (including making purchases with a Starwood Preferred Guest Credit Card from American Express)
Redeem, purchase, or transfer your points
Book an Eligible Stay at a participating SPG hotel
Within the 12 months, your membership is evaluated monthly for an expiration date, and if you have kept the account active by performing of the appropriate actions, your expiration date is pushed back for another year. Gold and Platinum SPG members' accounts are assessed in February for renewal eligibility. If elite member accounts are inactive, their status reverts to the next lowest level of membership. If you begin at the Preferred level, your account will be considered inactive after a standard 12 months of no activity, and you will lose all of your Starpoints.
You may ask that your account be reactivated by contacting SPG customer service and affirming that you own the account.
SPG Membership Credit Card
Owning and using an SPG Membership credit card is one of the best ways to keep your membership account active—making purchases with your card keeps your account in active status and offers you more ways to earn points—as well as reap other membership rewards and benefits. Once you have been approved for a card and it has been activated, American Express offers no introductory fee for the first year.
With a Starwood Preferred Guest Credit Card from American Express, you have the potential to earn free stays at any of the participating Starwood hotels—over 1,100 locations in almost 100 countries—without worrying about blackout dates. You can earn points by making purchases at these hotels, both points for your SPG membership, and toward your American Express card membership. You also have regular opportunities to earn a significant amount of bonus points when you use your card to make purchases, such as earning 25,000 extra points after spending $3,000 within three months of opening the credit account.
For more information on SPG Rewards Program expiration policies, or on acquiring a Starwood Preferred Guest Credit Card from American Express, visit the SPG website and American Express credit card pages.