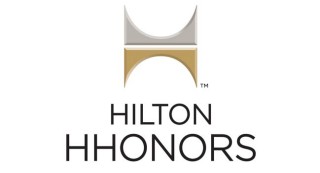 In addition to earning and redeeming Hilton HHonors points, you are also able to purchase, transfer and gift HHonors Points.
Buy HHonors Points. If you need more HHonors Points. You can buy them through your Hilton HHonors account in order to redeem rewards. Members may purchase up to 40,000 HHonors Bonus Points per calendar year. Points must be purchased in 1,000 point increments. Total cost of points will be shown to Member during the purchase process before the purchase is completed.
You can also buy HHonors points while booking a reward reservation. Members can purchase an unlimited number of points up to the total number of points required to redeem the Member's desired Reward Stay. Purchased points do not count toward membership-tier qualification.
Transfer HHonors Points. HHonors Points can be transferred from your account to another member's account in increments of 5,000 points up to 200,000 points per transaction at a nominal processing cost. There is no limit to the number of HHonors Points a member can transfer or receive; after transferring 200,000 points in a calendar year, subsequent transfers that year have no fee. You can also directly combine multiple accounts by signing into your HHonors account and clicking Combine Accounts. However, multiple members, such as spouses, cannot share an account.
HHonors Points Registry. You can also set up a points registry to receive points. Registries are great for celebrating weddings, anniversaries, birthdays, or other special occasions. Set up an HHonors Points Gift Registry here.
Donate your Hilton HHonors Points for a Good Cause. For every reward point donated, Hilton HHonors will make an equivalent cash donation to the donator's choice of organization or cause. Donations are handled through PointWorthy.com, the partner that unlocks millions of dollars of value in unused and donated loyalty points for charities. Create a PointWorthy account and link it to your Hilton HHonors account, then choose from amongst thousands of charitable organizations. Donations have to be a minimum of 4,000 points, which has a cash value of $10 USD.