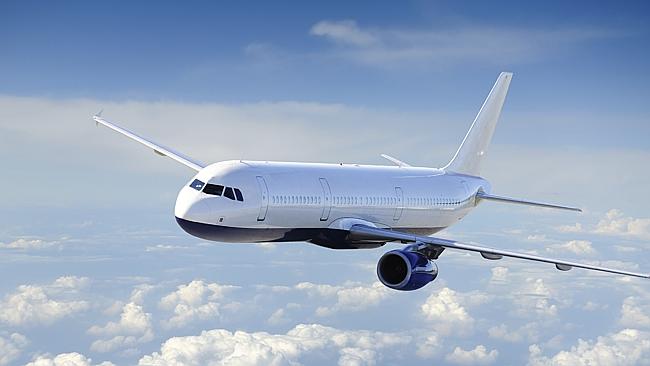 If you spend a lot of time in flight, you may want to earn more miles through hotel stays. Hilton HHonors offer members two ways to earn airline miles. You can either choose "points & miles" as your earning style when enrolling the HHonors rewards program. Or you can earn points first and convert to miles later on.
How many miles do I earn from hotel stays?
Basically you will earn 10 Base Points and 1 mile for every $1 spent on room rates and services at Conrad, Canopy, Curio, Hilton, DoubleTree, Embassy Suites, Hilton Garden Inn, Hilton Grand Vacation, and Waldorf Astoria. 10 Basic Points and 1 mile for every $1 spent on room rate for Hampton and Homewood Suites. 5 Points and 1 mile for every $1 spent on room rate for Home2 Suites. You can only earn a maximum of 100 airline or rail miles per stay.
What are the participating mileage partners?
Partners in the Americas
Partners in Europe, The Middle East, & Africa
Partners in the Asia Pacific
Aerolíneas Argentinas
Aeromexico
Aeroplan (Air Canada)
Air Miles Rewards Program (Canada)
Alaska AirlinesAmerican Airlines
Amtrak
Avianca/TACA
Delta Air Lines
Frontier Airlines
GOL/VARIG
Hawaiian Airlines
JetBlue
LANPass
Multiplus
United
US Airways
Virgin America Elevate
Aeroflot Russian Airlines
Airberlin
Air Baltic
Air France-KLM
Alitalia
British Airways
Czech Airlines
Deutsche Bahn
El Al
Emirates Skywards
Ethiopian Airlines
Etihad Airways
Finnair
Germanwings
Gulf Air
Iberia
Icelandair
Kuwait Airways
Miles & More Lufthansa
QATAR Airways
SAS Scandinavian Airlines
Saudi Arabian Airlines
South African Airways
Turkish Airlines
Virgin Atlantic Airways
AirAsia BIG
Air China
Air New Zealand
All Nippon Airways
Asia Miles (Cathay Pacific)
Asiana Airlines
China Eastern Airlines
China Southern
EVA Air
Garuda Indonesia
Hainan Airlines
Japan Airlines
Jet Airways
Korean Air
Malaysia Airlines
OK Cashbag
Qantas
Singapore Airlines
SriLankan Airlines
Thai Airways
Vietnam Airlines
Virgin Australia
How do I convert HHonors Points for airline miles?
Many hotel loyalty programs allow you to transfer rewards points to airline miles, Hilton HHonors is doing the same. You can convert your points into airline miles with one of Hilton's many frequent flyer partners. Participating airlines include domestic carriers, such as Delta and United, as well as international carriers like British Airways and Virgin Atlantic. You can view a full list of transfer partners here. Exchanges are in increments of 10,000 points unless otherwise stated. Exchanges may take up to 30 days to process; you can expedite the processing for a fee of $25 USD  and usually requires a minimum of 10 business days.
| | |
| --- | --- |
| Airline Partner | Points for Miles Exchange Rate |
| The Americas | |
| AeroMexico | 25,000 HHonors Points for 6,500 Premier Kilometers |
| Aeroplan (Air Canada) | 10,000 points for 1,000 Aeroplan miles |
| Alaska Airlines | 10,000 points for 1,000 Mileage Plan miles |
| American Airlines | 10,000 points for 1,500 AAdvantage miles |
| Avianca/Taca | 10,000 points for 1,000 LifeMiles |
| Delta Air Lines | 10,000 points for 1,000 Delta miles |
| Frontier Airlines | 10,000 points for 1,500 EarlyReturns miles |
| Hawaiian Airlines | 10,000 points fo 1,500 HawaiianMiles |
| JetBlue | 10,000 points for 1,000 TrueBlue points |
| LAN | 25,000 points for 6,500 LANPASS km. Reward code: RXLA19 |
| United | 10,000 points for 1,000 MileagePlus miles |
| US Airways | 10,000 points for 850 Dividend Miles |
| Virgin America | 10,000 points for 1,000 Elevate points |
| Europe, The Middle East & Africa | |
| Aeroflot Russian Airlines | 10,000 points for 1,500 Aeroflot Bonus miles |
| Air Baltic | 10,000 points for 1,000 Baltic miles |
| Airberlin | 10,000 points for 1,000 topbonus miles |
| Air France-KLM | 20,000 points for 2,000 Flying Blue Award Miles |
| British Airways | 10,000 points for 1,000 Avios |
| Czech Airlines | 10,000 points for 1,000 OK Plus miles |
| Etihad Airways | 10,000 points for 1,000 Etihad Guest miles |
| Gulf Air | 10,000 points for 1,500 Falconflyer miles |
| Icelandair | 10,000 points for 1,000 Saga Club Award Points |
| Miles & More | 10,000 points for 1,000 Miles & More miles |
| Olympic Air | 10,000 points for 1,000 Travelair Club miles |
| Qatar Airways | 10,000 points for 1,000 Privilege Club Qmiles |
| Saudi Arabian Airlines | 10,000 points for 1,000 Alfursan Reward Miles |
| South African Airways | 10,000 points for 1,500 Voyager Bonus Miles |
| Virgin Atlantic Airways | 10,000 points for 1,500 Flying Club miles |
| Asia Pacific | |
| Air China | 10,000 points for 1,000 PhoenixMiles |
| Air New Zealand | 10,000 points for 20 Airpoints Dollars |
| ANA – All Nippon Airways | 10,000 points for 1,000 Mileage Club miles |
| Asia Miles (Cathay Pacific) | 10,000 points for 1,000 Asia Miles |
| China Southern Airlines | 10,000 points for 1,000 Sky Pearl Club Miles |
| Hainan Airlines | 10,000 points for 1,000 Fortune Wings Miles |
| JAL Japan Airlines | 10,000 points for 1,000 JAL Mileage Bank miles |
| Jet Airways | 10,000 points for 1,000 JetPrivilege JPMiles |
| Kingfisher Airlines | 10,000 points for 1,000 King Club King Miles |
| Malaysia Airlines | 10,000 points for 1,000 SKYPASS miles |
| Qantas | 10,000 points for 1,500 Qantas Frequent Flyer points |
| Singapore Airlines | 10,000 points for 1,000 KrisFlyer miles |
| Thai Airways | 10,000 points for 1,000 Royal Orchid Plus miles |