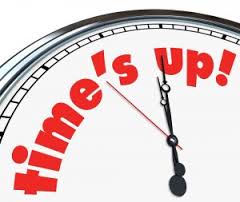 Many people accrue their hotel program points with a specific goal in mind – a big vacation, event, or other reward – and do their best to be patient as they collect their points. However, hotel reward programs, such as the Hilton HHonors program, have rules regarding how points are spent, and their shelf life.
If your account goes unused for a designated amount of time you will lose all the points you have accumulated, and your account will be declared inactive. In order to prevent this, you must take at least one of several actions to maintain your account, and keep your points from expire.
Keep An Active HHonors Account
HHonors members have 12 months to participate in eligible activities that will keep the account open and active. If you lose your points, you may be able to keep your inactive account for up to five years; that will be decided by program managers. To hold on to your points, however, you must do one of the following within a year:
Stay at a participating Hilton Worldwide hotel.
Earn HHonors points by making qualifying purchases from approved partners, or with a Hilton brand credit card.
Purchase more HHonors points.
Donate your HHonors points using the Hilton HHonors Giving Back program.
Of these options, the easiest and most beneficial way to accrue points, and keep your HHonors account open, is by using one of several Hilton brand credit cards. These cards have the convenience of credit card spending while allowing you to gather points at a faster rate, and reap other special rewards and offers as the credit card provider offers them.
Hilton HHonors Credit Cards
There are several options for credit cards associated with Hilton HHonors. They not only help you earn points toward your Hilton account with every use, they also offer other benefit options and rewards.
The Citi Hilton HHonors Reserve Card offers a certificate for two weekend nights if you make $2,500 worth of purchases within four months of opening the card. The Hilton HHonors Surpass Card from American Express allows you to earn 12 Hilton HHonors bonus points for every dollar spent on qualifying purchases at participating hotels and resorts. You can also gain 60,000 extra points if you spend $3,000 within three months of activating the card account. Owning either of these cards gives you HHonors Gold status.
The Citi Hilton HHonors Visa Signature Card currently has a limited time offer of 75,000 bonus points if you make $2,000 in purchases within three months of opening the card account. This card provides you with six bonus points for each dollar spent at participating Hilton brand hotels and resorts. The Hilton HHonors Card from American Express offers 40,000 HHonors bonus points upon spending $750 within three months of the card's activation, as well as seven HHonors bonus points with approved purchases from Hilton hotels and associated brands. Both of these cards offer HHonors Silver program status.
For more information on these credit cards and their offers, visit the Hilton HHonors credit cards web page. To find out the details of Hilton's point expiration policies, visit their Terms and Conditions page.