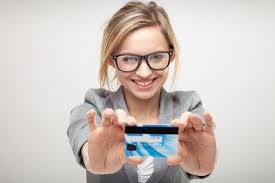 Do you wish you could save more on the things you buy everyday? With a cash back credit card, you can enjoy discounts on just about everything you spend. Before you sign up for a cash back card, you need to understand how they work so you can find the one that gives you the most benefits.
How Cash Back Credit Cards Work
With a cash back card, your card issuer gives you back a specific percentage of your purchases. Some cards give you a flat percentage rate back on everything you spend while others may give you more cash back for spending in certain categories, such as gas or travel. Depending on the card issuer's policies, you can get your cash back in the form of a check, redeem it for statement credit or convert it to gift cards or merchandise.
What's Your Spending Style?
When you're comparing cash back cards, it's important to evaluate your spending patterns. For example, do you use your credit card on a daily basis to pay for gas, groceries or other essentials or do you only use it for a specific purpose, such as travel? Does it matter if you earn the same amount of cash back on all your purchases or do you want to enjoy bigger rewards when you buy certain things? Do you want to have the ability to get an unlimited amount of cash back or are you comfortable with having a cap on how much you can earn? You need to think carefully about how and where you plan to use your card to ensure that you're getting the most cash back possible.
To Fee or Not to Fee?
If you're looking for a low-cost way to get cash back, you'll want to find a card that doesn't charge an annual fee. Keep in mind, however, that the amount of rewards you'll earn may be less compared to a card with an annual fee. In some cases, it may actually be worth it to sign up for a cash back card that charges a fee if it also offers a more generous rewards structure. The more you spend, the more cash back you'll earn which can compensate you for the cost of having the card. If you're considering a cash back card with a fee, look for one that waives it in the first year. That way, you can try out all of the card's benefits without it costing you anything.
Final Word
Choosing a cash back credit card doesn't have to be difficult if you know what you're looking for.  Picking the card that reflects your spending personality can ensure that you put the most amount of money possible back in your pocket.